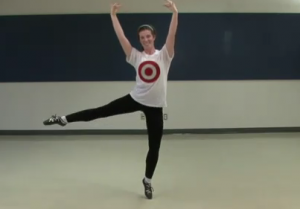 In a recent TED Talk, biologist and journalist John Bohannon proposed in a very unique manner that more creativity needs to be used in the workplace. Using dancers to illustrate his point, this creator of the Dance Your Ph.D. contest feels that traditional methods of conveying information in the workplace, such as PowerPoint, are a waste of time and money.
"I think that bad PowerPoint presentations are a serious threat to the global economy," he said to a round of applause. "One estimate has put the drain at $250 million per day. That assumes half-hour presentations for an average audience of four people, with salaries of $35,000. It conservatively assumes that about a quarter of the presentations are a complete waste of time. Given that there are some 30 million PowerPoint presentations created every day, that would indeed add up to an annual waste of $100 billion.
"Of course, that's just the time we're losing sitting through presentations," Bohannon continued. "There are other costs, because PowerPoint is a tool and like any tool it can, and will, be abused. […] It helps you "soften up your audience". It distracts them with pretty pictures, irrelevant data. It allows you to create the illusion of competence, the illusion of simplicity, and most destructively, the illusion of understanding."
Throughout the talk, Bohannon had dancers performing a visual example of what he was discussing.  When he discussed a complex scientific idea that would normally require a chemistry degree to fully understand, the dancers were able to make it easy to understand and remember. Rather than remembering complex ideas in formal language, it is easier to remember the movements and actions of the dancers.
While his ideas about conveying information using dancers were obviously meant to be tongue-in-cheek, his point is a valid one. Who among us has sat through a long, tedious PowerPoint presentation, only to wonder at the end what information the presenter was trying to convey? While it is true that this is a flashy way to present information, what if as much energy went into a presentation that offered the audience a more interactive or memorable way to digest the information?
The next time that you have a big presentation at work, take the time to watch Bohannon's TED Talk, and take from it what you will. You can not only save time by not creating the anticipated (and dreaded) PowerPoint, but add a spark of energy into an otherwise monotonous day. In doing so, you can be assured that the information you present will be absorbed and remembered, rather than ignored or forgotten within ten minutes of the conclusion of your meeting.
This will, in turn, not only set a precedent for future presentations, but also show your employer why they hired you in the first place, namely because of your creative, proactive attitude and ability to think outside of the box. Considering the still shaky nature of the job market, this creates a win-win situation for you and your employer. So ditch the PowerPoint and dust off your dance shoes. There's a lot of work to be done!
 Thomas Stone is a freelance writer and a frequent contributor at the SprightlyShopper.

Comments
comments
Tags: Deepak Gupta, Deepak Gupta marketing, Deepak Gupta San Francisco, Deepak Gupta social media, Deepak Gupta Thought Leader, Lead Generation Expert, marketing by deepak consulting group