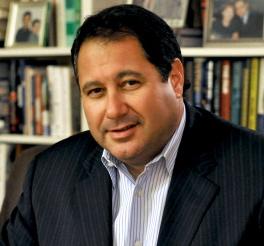 There is no doubt that sports can be a reflection of life. Working hard to achieve your goals and win is not only a team's mantra, but is also part of the fiber of anyone who is trying to succeed. Unfortunately, many of the comparisons are cliché and only skim the surface of what sports and success are all about.
I've heard folks throw out phrases like, "What's your game plan?" or "You need to work hard if you're going to put it in the end zone," and even, "Just keeping my head down, trying to move the chains ten yards at a time." Even though these terms are cliché, they definitely resonate with people in business to get them thinking about how to win in their field of expertise.
I have been in marketing for most of my career, sports marketing in particular. What I would like to accomplish in this post is to bring some depth to the meanings behind the cliches. So here are the Three Pointers to help folks move the chains and put it in the end zone:
1. You have to have a solid game plan.
Many folks in marketing migrate to the big idea and the creative concept, but the reality is that success can not be left to the "Hail Mary" pass; if teams looked to that play to become champions, that strategy would lead them to a losing record every year. Instead, all marketers should focus on building a solid team – putting the right people in place to win and achieve their goals and the objectives of the organization. The proper structure is the foundation for accomplishment. Once all of the positions are filled with the right talent, then it's all about creating a strategy to achieve your goals. The game plan for your organization should not be created solely based on what you believe to be important, you must also research the market, your competition and consumers.
While an NFL team is creating its game plan for Sunday, they watch films of the opposing team over and over again, looking for tendencies, flaws, opportunities and ways they can capitalize and win. In marketing, the same approach should be taken; prior to any campaign, you should do intense research to understand all elements that can come into play that could either diminish or enhance your efforts. The up-front work will provide the road map to success and victories. Like teams, all marketers should create a solid, well-thought-out game plan in order to achieve the desired goal.
2. You need to practice every day leading up to the game.
Once you know the direction in which you have to proceed, you have to work hard to get it right. There is no marketing magic wand, so to get it right, you have to keep working on the plan, continuously tweaking it to get to the place where it is perfect. NFL teams work out, watch films, study playbooks and run plays six days a week in order to play one game. Marketers should take the same approach if they want to become champions as well. Working out the concepts, running through the nuances of the strategy, and practicing prior to going live with a campaign are crucial to success. If you are presenting to a client, practice, practice, practice will get you in a position to win. Know the game plan inside and out prior to taking the field.
3. You have to run the play as it was drawn up on the chalkboard.
In any organization, a great plan and endless practicing doesn't mean anything if you do not execute flawlessly. Once you get to the point of execution, everyone must understand their assignment and follow through on their responsibilities. Many great game plans have led to losses because the team didn't execute the way the plays were drawn up. The same is true in marketing: the plan is only as good as the execution. Having the proper leaders and the right people in place will aid in the implementation of any plan. If a team is going to win, they have to take the ball down field and put it in the end zone. Marketers, in like fashion, have to work hard to see their concepts through to fruition and accomplish the goals they set out to obtain.
In business, sports, and life, completing these Three Pointers should lead your efforts to a championship. They may seem cliché, but in reality, each propels the other to ensure your success and victory.
Lou Imbriano is CEO of TrinityOne Worldwide, a sports and entertainment marketing company. From 1997-2006, he oversaw the sales and marketing for the New England Patriots, New England Revolution professional soccer team, Foxboro Stadium, and Gillette Stadium.  He is author of the upcoming book, WINNING THE CUSTOMER: Turn Consumers into Fans and Get Them to Spend More.

Comments
comments
Tags: Foxboro Stadium, Gillette Stadium, Marketing, National Football League, New England, New England Patriots, Three-point field goal, Win–loss record