When Deepak asked me to write an article on how marketing and dating are the same, I giggled to myself.  I have known how they are so much the same, and even share with clients.  The truth is, the way you do one thing, is the way you do everything!
For any entrepreneur to be successful, you MUST love marketing.  Marketing is almost 90% of the business.  So, as I've decided to be a super successful entrepreneur, I decided to hire a business/marketing coach.  Working with her, I see so clearly how marketing for your business has the same principles that I teach for finding love, you MUST love the process of finding love.
Here are great guidelines for you to become a success in your business and love life:
1.  If you truly want to be a successful entrepreneur or find the love of your life, you have to have CLARITY.  What kind of clients do you want to attract?  What kind of man or woman do you want to call into your life?  What kind of business do I want?  What kind of life do I want to create for myself?  Spend time getting to know YOU, so you know what you want to attract in your life.
2.  If you are having trouble with getting clear, ask yourself what does my heart DESIRE?   What does my heart desire in my business?  What does my heart desire with love?  Your heart does not lie.  Your own heart will guide you in the right direction.
3. Next, you have to decide that you are COMMITTED to making this happen for you NO MATTER WHAT!  Without commitment, you are telling the universe that you are unsure.
4.  Take lots of action…..if you want to meet clients or meet the love of your life, you have to put yourself out there.  Go to networking events to meet clients.  If you are looking for love, be where the person you are looking to be with is at, like a yoga class or wine tasting event.
5.  Have FUN!  Marketing your own business and finding your soul mate should be fun.  If you LOVE what you do, if you LOVE yourself, then the process must be fun.  Keep going back to your heart's desires to motivate you if you feel like marketing and dating is a drag.  You are meant to have a life worth living and love!!
6.  Receive SUPPORT!  If you are going to be successful marketing, entrepreneur or in a successful dating life that leads to love, the fact is that most people fail in business and love because you are not able to see your own blind spots.  Your fears and insecurities will come up.  Am I good enough?  Will they reject me?  Does he/she attracted to me?  Are there enough clients that will pay for services?  Does the "one" even exist?  These are your fears and blind spots. Without support, then your FEAR will take over, and before you know it, you've given up on your dreams and being with the love of your life.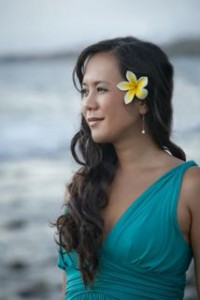 If you would like support in your dating life, I am Antoinette Cabral, Female Sensual Lifestyle & Dating Coach for Women. I teach powerful tool and techniques to love being a feminine woman, feel safe expressing her sensual nature, experience beauty, pleasure and bliss as her birthright to understand, believe and magnetize the right man to her. Please go to my website, http://antoinettecabral.com to sign up for my juicy sensual secrets for women on how to magnetize the right man to you.  For Deepak's fans, I am offering a complimentary Man Magnet Sessions to the first 3 women who say YES to receiving.  Contact me at info@antoinettecabral.com.
Hope you enjoyed the article and have a beautiful day!
Antoinette Cabral

Comments
comments
Tags: antoinette cabral, attract the right man, dating advice for women, dating coach for women, how to attract a man, tantra