Today, I received the nicest and most expensive direct mail piece I have ever seen from the Bellagio Hotel and Resort located in Vegas.  It arrived in a large envelope using first class postage and had an insert holding three separate brochures.  At first, I thought it was a Wedding Invitation!  Having worked in Direct Mail at one time, I have an eye for good pieces.  Look for yourself: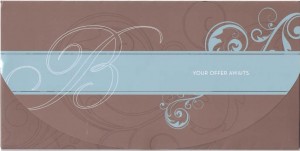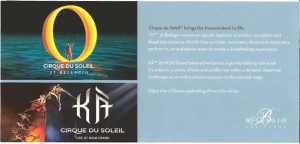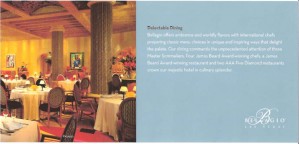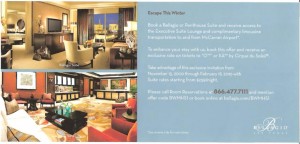 In today's market, most companies either have moved or have been moving to social media and email marketing campaigns. In fact, I receive at least two emails per month from the Bellagio.
Good marketers say to always market to your existing customer base instead of acquiring new business, which is a lot more of an expensive endeavor.
I wonder how the list selection took place. Obviously, that data and methodology are confidential; however, I am a regular customer and stay there at least twice a year.
Posted by Deepak Gupta.
Comments
comments
Tags: bellagio advertising, Deepak Gupta, Deepak Gupta LinkedIn, Deepak Gupta marketing, Deepak Gupta social media, dgupta5150, Direct Mail, Marketing by Deepak, Marketing by Deepak Gupta, MarketingbyDeepak.com, SEO Tips by Deepak Gupta, Social Media by Deepak Gupta, Social Media Marketing by Deepak Gupta, Tips by Deepak, Tips by Deepak Gupta, Twitter Marketing by Deepak Gupta