P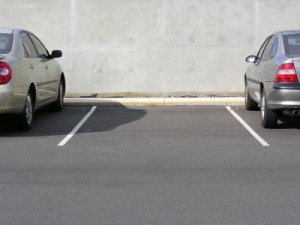 erhaps you've come across the law of attraction and thought "that's very nice, but can I use it to get real results in my business". The answer is most definitely, yes!
Read on to find how precisely how.
Maybe you've been using the law of attraction to manifest things like parking spaces. Maybe you've found it works ok for small things or attracting a cup of coffee, but what about the affecting the bottom line in your business?
What about attracting clients, or team members you need?
What about running a perfectly converting marketing campaign?
Well I and my coaching clients have used it to generate all sorts of real, tangible results. I've used it to:
Attract new joint venture and strategic partners to my business
Double my income on two or three occasions
Win a sales and marketing competition
Win a book deal with a reputable publisher
Win a radio show
Get PR
Become a guest on specific radio shows
Become a speaker and get invited to speak all over the country
You can see more details here… Starting to think there may be something more to this Law of Attraction thing that you first realised?Well there is. Read on to discover the 5 step process so that you too can use the use the Law of Attraction to make some serious progress in your business.
5 Steps to Using the Law of Attraction to Make Serious Progress in Your Business
Know what you want – imagine what it will be like to have it. Make it something specific and measureable, that will help you in your business. Don't just say – I want more business. Get specific about how many new clients or what kind of turnover you want.
Craft what you want in your mind. Spend 80% of your time, energy and focus on the WHAT. Leave the HOW till later.
Drop any resistance to having it – any thoughts about how you're going to do it, and how difficult or easy it might be, whether you deserve it, what people will think. Drop all of that and realize that you don't need to concern yourself with it.
Take some direct and obvious action. This bypasses the need to come up with an intricate plan on HOW you're going to achieve something. Just do the obvious.
For example you might want to tell people who might be able to help connect you to the right person what you want to do, enter the competition, show up at the event where likely strategic partners are going to be, set up that Google adwords account and just get going. Hint: remember the Nike slogan…. Just Do It!
Move on to thinking about something else and trust that it is in process.
Interested in knowing more about generating massive results in your business using the Law of Attraction, and your mindset and emotions – then maybe you're ready to Wire Yourself for Wealth. For more detail on the above steps head on over to www.wireyourselfforwealth.com. To your success! Laura Leigh Clarke   Laura Leigh Clarke is the author of Wire Yourself for Wealth. As a business and money coach she helps heart-centered individuals to find their Money Genius and make more money doing only what they love to do.     Follow me on Twitter Become a fan on Facebook Connect with me on LinkedIn See some insights, talks and webinars on YouTube Check out my book Wire Yourself for Wealth

Comments
comments
Tags: Deepak Gupta, Deepak Gupta marketing, Deepak Gupta San Francisco, Deepak Gupta social media, Deepak Gupta Thought Leader, Lead Generation Expert, marketing by deepak consulting group