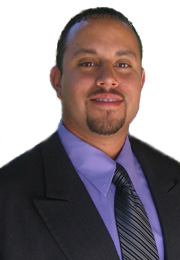 Carlos Martinez, a bright-eyed pre-med student didn't know his career path would significantly change directions when he entered the University of Central Florida.  "I loved science and wanted to help people, computers weren't really my thing at the time" recalls Martinez, who graduated with degree in computer science.  "When I found software engineering and realized I could probably get a decent job right out of college, I never looked back. Rather, I found a way I could help people using my degree."
Martinez, and University Professor Dan Burroughs, teamed up and founded VendorLink, a technology-based company that would soon impact businesses across Florida. Their venture started as a project for Osceola County and School Board through the Law Enforcement Technology, Training, and Research Center at UCF. "We created a software application for them with the intent of managing their vendors, bid solicitations and contracts. When we realized this software had huge potential in the public market, we designed it with the intent of distributing it to other government agencies" states Martinez.
The start-up's software went through numerous revisions. "The process wasn't always easy, or fun, but I learned a lot of valuable lessons" notes Martinez. "Our biggest hurdle was getting the word out." Like many other start-ups, VendorLink spent their initial investment on product development, and had few marketing dollars. "We relied on word of mouth since the government procurement industry is a close knit community."  Through word of mouth and leveraging his relationships, Martinez has watched his company grow to include over 80 government agencies, such as Osceola County, the City of Orlando, and Seminole County.
Martinez found that he was faced with another challenge: customers. He knew the agencies would not use his product if it didn't deliver results. To bring in customers, VendorLink offered a low registration fee that made the program accessible to nearly every business, a YouTube tutorial on how to use the software, and unparalleled customer service. Martinez states, "customer service has been our key to our success. It's helped us win several contracts over larger competitors."  More than 11,000 vendors use VendorLink's software.
For other entrepreneurs and techpreneurs, Martinez has 3 suggestions. First, remember the customer is the reason you are in business, so treat him or her like royalty. Second, reputation matters, and your performance and clients often determine your reputation. Third, customer references are a big deal and can help you close a contract. Unsatisfied customers can damage reputations and provide poor references, therefore keep your customers happy and your business will thrive.
"Every business has set backs and challenges. The important thing is to focus on the customer while staying goal oriented and looking at the big picture" states Martinez.
VendorLink provides procurement software solutions for public and private organizations, including a range of government institutions, such as city, county, utility and education agencies. The company offers consulting, training, and technical support services to ensure successful implementation and system operation of its VendorLink software products. The off-the-shelf procurement and on-demand capabilities deliver a customized, integrated enterprise-class application. For additional information, visit www.evendorlink.com.
Facebook: http://www.facebook.com/VendorLink
Twitter: http://twitter.com/evendorlink
YouTube: http://www.youtube.com/user/eVendorLink

Comments
comments
Tags: government bids, Government contracts, Marketing, techpreneur, VendorLink