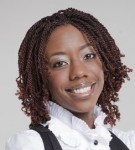 "Hi, I'm attracted to you!" isn't a statement that one comes across when they've just met. However, this is something that goes on in everyone's mind if we admit it or not. Ladies you know when a guy, that's your type, walks into the room you examine up and down. Guys you do the same thing with the ladies. The only problem is that after a brief conversation you realize that his/her physical attraction might not be enough to actually be in a relationship with, but we'll settle for at least one or two dates just to make sure. J Well, that's what we tell ourselves in order to make us feel not so shallow and feel like we still have our dating game in tact.
The only problem with that philosophy is that it makes no sense and is a waste of time for both parties. Positive thinking has become quite popular within the 21st century, but thought alone cannot get an individual their desires or allow them to reach their goals. For example, I have thought about dating my "ideal guy" and even marrying him but that's as far as I got. Why?
Numerous reasons but one main reason was not implementing the law of attraction into my "romantic" life. "The law of attraction is that our thinking creates and brings to us whatever we think about" stated, Louise Hay, author of The Secret. Once I applied this to dating I begin to almost immediately attract guys who were in my "ideal" bracket. I have yet to find the "one" but at least I'm finally in the correct playing field. Similar to business one must prepare his/herself naturally for what they are thinking about. For example, if you're looking for a well-educated man you need to have some form of higher education as well.
The power of the law of attraction is that it allows you to see what you really are thinking the most about. Someone once said, "What ever is the loudest voice in your life is the one you follow." So I say, "what is the loudest thought in your mind towards relationships?" Are you hoping for a guy that loves children? Yet thinking about how he may harm the children? Are you hoping for a girl that loves the outdoors? But constantly thinking about how your last girlfriend hated to be outside for more than thirty minutes.
In closing, we must know that the law of attraction works all the time. We must examine who we are attracting and why? Once our thoughts are bombarded with positive thoughts of our dating life then we will slowly see the manifestation of those thoughts in our lives. Don't take my word for, TRY IT.
To have Delisha speak at your next dating, relationship or singles event go to delishaeasley.com

Comments
comments
Tags: Dating, Deepak Gupta, Deepak Gupta marketing, Deepak Gupta San Francisco, Deepak Gupta social media, Deepak Gupta Thought Leader, Delisha Easley, Law of Attraction, Lead Generation Expert, marketing by deepak consulting group, romantic relationships, The Secret