Any popular affiliate tracking software can easily track online purchases. However, it becomes a different story entirely to track off-line sales. You may find the following information useful if your business falls into the category of off-line purchases.
In our business, affiliates send out e-mails to their lists inviting people to a seminar. At the backend of our seminars we then promote a course and offer an incentive for people to register on the spot.
We needed to figure out a way to easily track those sales back to the original affiliate. The way we did this was to configure an affiliate tracking software and an autoresponder software to work together.
Essentially it works like this; upon receipt of an e-mail a subscriber clicks an affiliate link and are then sent to a web page where they're given information about the seminar and an opportunity to register using an opt-in subscription form generated by the autoresponder.
The online registration form has a custom hidden field, which is essentially a echo of the affilite ID using PHP code, which tracks the unique affiliate ID from the e-mail link. Once the submit button is clicked that unique affiliate ID is now associated with that registrant forever as the first point of contact.
Then, when a sale is made at a seminar, we simply search the autoresponder database for that registrant's information. If there is an affiliate ID associated with that registrant, the affiliate then gets paid.
It may be helpful for you to know that as a training company, 42% of our sales in 2010 was directly attributed to affiliates marketing our courses for us. That is a huge chunk of business that would never have happened if we had not set up the system properly.
The only real challenge to setting this up is the custom programming involved to create a seamless integration between the two types of software, the affiliate software and the autoresponder.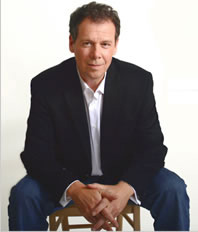 The author Paul Tobey, is CEO of Training Business Pros and delivers internet marketing training courses and other business training courses throughout North America.

Comments
comments
Tags: Deepak Gupta – Social Media Consulting, Free Inbound Marketing Assessment San Francisco, Free Social Media Evaluation, Implement HubSpot, Inbound marketing, Justify your marketing investment, Lead Generation California, Measure social media ROI, Social Media Company, Social Media Consulting Services California, Social Media Firm, Social media Management, Social Media Marketing Consulting San Francisco, Social Media Services